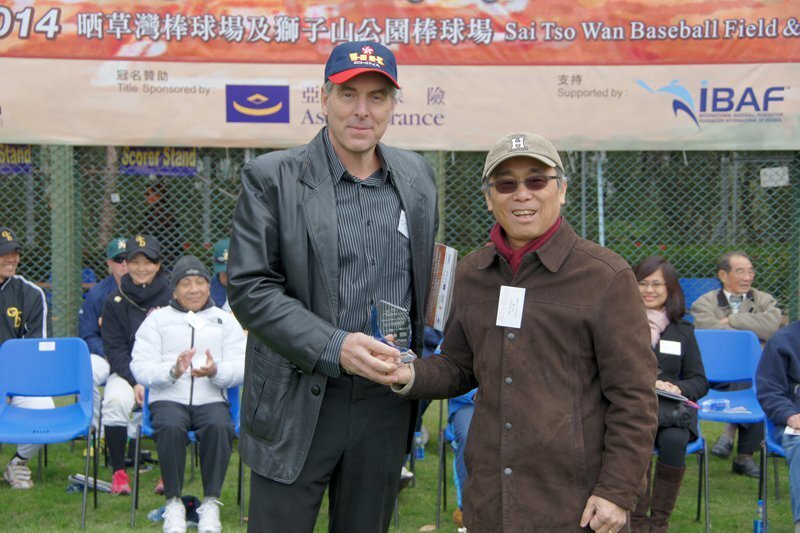 The opening ceremony of the Asia Insurance Phoenix Cup 2014 took place on Saturday morning in Sai Tso Wan Baseball Field, officially signaling the start of this exciting annual women's baseball tournament in Hong Kong.
This year's tournament will see eight teams from Hong Kong, Australia, Japan, Korea, Singapore and Taiwan competing for the coveted Phoenix Cup. The 4-day tournament actually started on the 14th February and will last until the 17th February, 2014. Supporters are welcome and can refer to the tournament web site
www.hkphoenixcup.com
for detailed information.
Mr. Philip Li, Chairman of the Hong Kong Baseball Association, is delighted to see the growth of the annual baseball tournament. "The growing number of women baseball players encourages Hong Kong to continue organizing the Phoenix Cup, making it an evergreen international women's sport event."
Mr. Jonathan McKinley, Deputy Secretary for Home Affairs, is excited about this year's tournament. "From the opening ceremony and the excitement that I have witnessed, I can tell this year's event is shaping up to be a wonderful tournament. I wish the home and visiting teams all the very best in this year's tournament."
Hong Kong will send out two teams for this year's Phoenix Cup, the Hong Kong Allies and the Hong Kong Development Team. While the Hong Kong Development Team will look to gain some much-needed experiences from the tournament, Hong Kong Allies Head Coach Au Wing-leung is expecting good things from his charges. "We have high expectations for the Hong Kong Allies and I hope they can pick up some victories against their opponents in the group stage."
Narrowly finishing in the second position in last year's Phoenix Cup, Team Australia is coming back with the aim of doing one-step better. "We are coming back with one goal in mind and that is to go one step further than last year," said Assistant Coach Samantha Hamilton. "Our team consists of mostly teenagers between the age of 15 to 19 years old and is very much a development team for the upcoming World Cup."
Far East Bloomers, last year's third place team, is also returning to Hong Kong for this year's tournament. "We are coming here to try to win the champion," said Coach Suzuki Manaba. "There are some strong teams here but we will definitely be doing our best."

(by Graeme Chan)