The brand new Hong Kong APEX Baseball League starts on 11 January 2020 in Shenzhen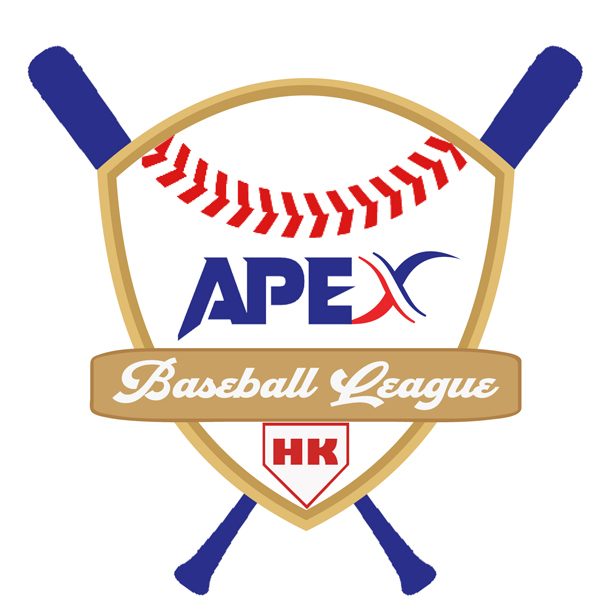 The first-ever semi-professional baseball league will be started on Saturday, 11 January 2020 at the Zhongshan Park Baseball Stadium in Shenzhen, China. The 1st Hong Kong APEX Baseball League is organized by the Hong Kong Apex Baseball League Co., Ltd., co-organized by the Hong Kong Baseball Association. Three teams play 6 rounds, top two teams enter final to determine the champion.
Participating Teams
| | | | |
| --- | --- | --- | --- |
| Team | Team Owner | Team Manager | Coach |
| 麗新 Lai Sun Hongkies | Mr. Lester Lam | Mr. Au Wing Leung | Coach Kenneth Chiu |
| 耀榮 Yiu Wing | Mr. Dave Ho | Mr. Au Hok Leung | Coach Tsang Kin Chung |
| 宙斯 ZEUS | Mr. Thomas Lee | Mr. Patrick Ng | Coach Ng Yuk Ming |
Stadium: Zhongshan Park Baseball Stadium, 3109 Nanshan Avenue, Nanshan District, Shenzhen, China. (opposite to the Fangding Exquisite Business Hotel)
Team Roster:
麗新 Lai Sun Hongkies
|
耀榮 Yiu Wing
|
宙斯 ZEUS
Game schedule
(last updated: 4 Feb 2020)
|
Location Map
|
Event Highlights
Team Awards
Champion: Rebate of Registration Fee HK$60,000
1st Runner-up: Rebate of Registration Fee HK$30,000
2nd Runner-up: Rebate of Registration Fee HK$20,000
Ticketing
| | | |
| --- | --- | --- |
| Type | Regular Price | HKBA Member Price |
| Day Pass | HK$60 | HK$50 |
| Season Pass | HK$600 | HK$500 |
Notes
* Each member can only buy ONE (1) season pass at HKBA member price, the season pass holder must be the HKBA member himself/herself.
* Additional tickets, each member can buy TEN (10) one-day pass on the same day.
* Member's name and photo will appear on the Season Pass for identification. If you could not provide a photo for the pass. You must present one physical, primary ID which includes your photo to our staff or security guard at the stadium. Season passes are not transferrable. This pass is valid for the pass holder ONLY. Any attempt to allow others to use the pass will result in immediate termination of the pass without refund. Season passes are non-refundable.
* Spectators are not allowed to enter dugout, player's locker room and the not authorized areas.
* Not allowed to display a political slogan, flag or image. This policy is strictly enforced and any violation will result in immediate ejection from the venue. The subscribed Day Pass or Season Pass will be terminated immediately without refund.
>>> Please go to
HKBA eShop
to buy your pass. (Ticketing will be opened at 10 am on 9 January 2020)
Remarks: To enjoy HKBA member price, please log-in on HKBA Online Registration System,
www.hkbaseball.org/login.php?lang_id=1
, and back to eShop to buy your passes.
Collecting Passes
1. To collect at the stadium, 30 minutes before the game starts.
2. To collect at HKBA office during office hours, Room 1003, 1/F., Olympic House, 1 Stadium Path, Causeway Bay, Hong Kong.
Enquiry
Tel: 2504 8330
Email:
hkbsa@hkolympic.org
Back to Notice List