MLB signs Hong Kong's Oscar Cheng to a six‐year Study and Training Program
PRESS RELEASE June 17, 2017 | By Anthony Bennett / hkbaseball.org

Hong Kong Baseball Association is pleased to see the signing of an agreement between the parents of Oscar Cheng Yu Hin and Major League Baseball Development China for Oscar to a six‐year study and baseball training.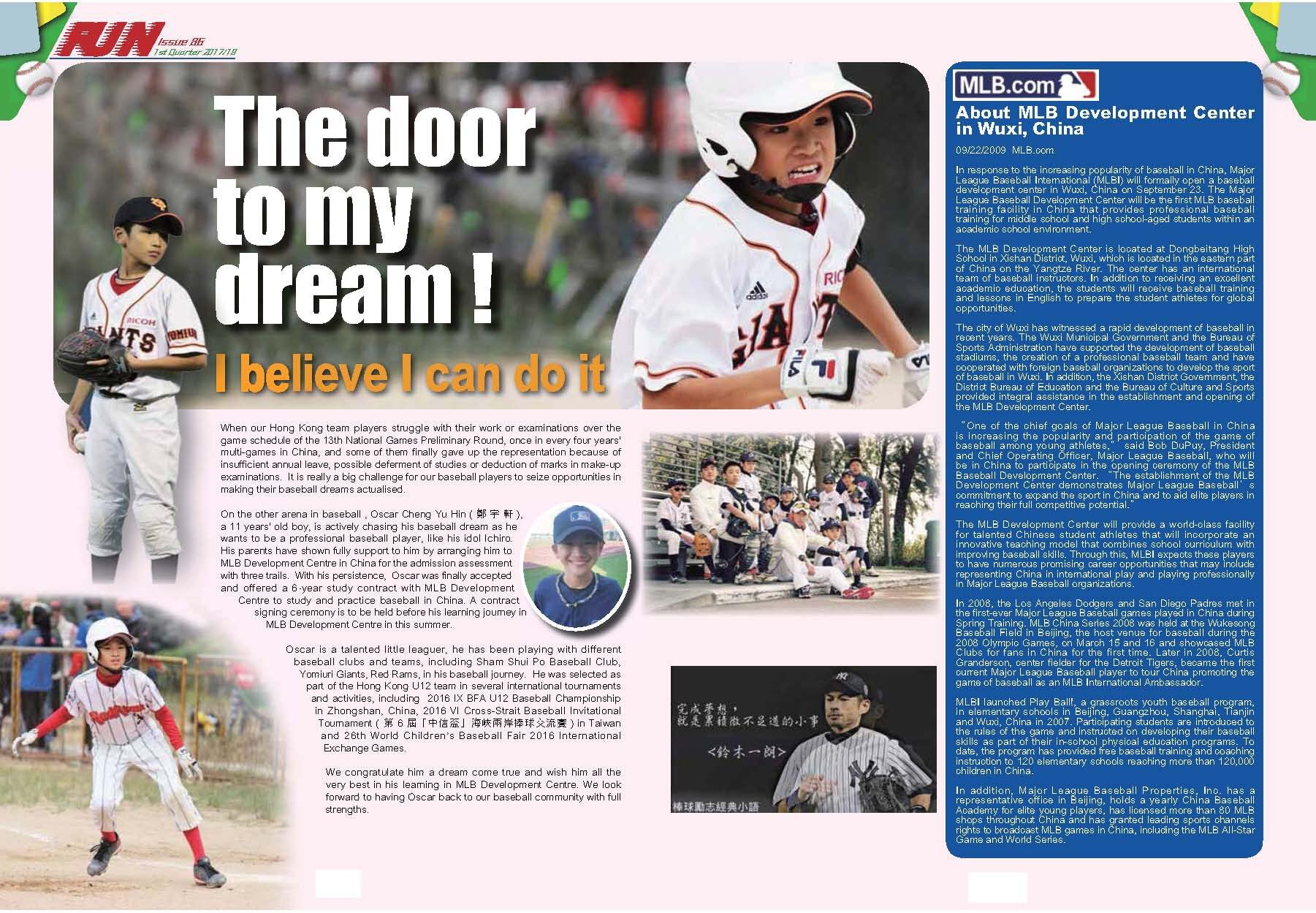 Oscar will begin his journey to become Hong Kong's first player to sign with a Major League Baseball organisation by first becoming a baseball student-athlete in Wuxi, Jiangsu Province, one of MLB Development Centers, this summer.
Oscar who possesses a great talent in baseball has been a player of the U12 Hong Kong Team, playing the international tournaments for Hong Kong. Oscar has also played the domestic league with baseball clubs, Sham Shu Po, Yomiuri Giants and Red Rams, respectively.
Mr. Philip Li, President of Hong Kong Baseball Association, says, "Oscar's signing will spark and motivate other Hong Kong players to passionately pursue their baseball dreams and to work hard to achieve success. I am looking forward to Oscar's return in the coming years to represent Hong Kong to play the major international baseball tournaments and contribute his skills and knowledge acquired in the training to the Hong Kong baseball development to a higher international level."
The signing ceremony will be held on Saturday, 24 June 2017, 3 p.m. in Sai Tso Wan Baseball Field, No. 90 Sin Fat Road, Lam Tin, Kowloon, to be officiated by Mr. Rick Dell, General Manager Baseball Development, Asia of Major League Baseball and Dr. Felix Yip, Chairman of Hong Kong Baseball Association.
Enquiry: Hong Kong Baseball Association
Back to Notice List