After four consecutive days of exciting battles around the baseball diamond, the Phoenix Cup 2017 WBSC Hong Kong International Women's Baseball Tournament has wrapped up in highly successful manner.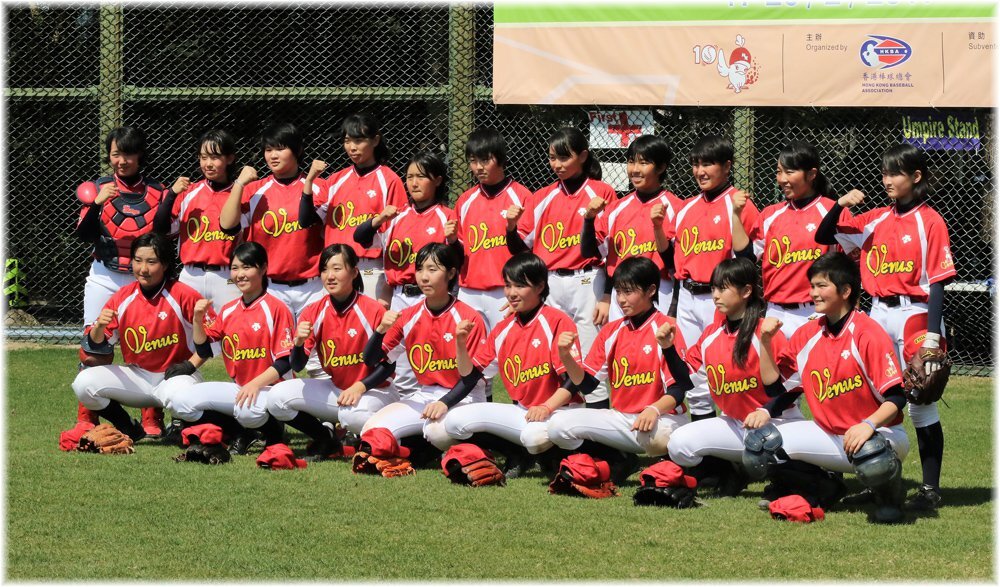 Japanese side Venus Stars Youth Team and Australia's Kookaburras clashed heads in the Championship Game for a thrilling battle and at the end, it was Venus Stars Youth Team that came out on top through a 11:9 victory and laid claimed on the coveted Phoenix Cup trophy.
At the meantime, hometown team Hong Kong Allies delighted the crowd on hand by defeating old nemesis Far East Bloomers 13:5 and took home the 2nd Runner-up honors.
After leading her side to the Phoenix Cup triumph, Venus Stars Youth Team captain Onuma Saki attributed her team's success to a united team spirit.
"We played really hard over the past four days, communicated well and kept encouraging each other. Therefore we were able to overcome all the quality sides in the tournament and triumphed at the end. It is my first time ever participating in international tournaments such as the Phoenix Cup, hence I was feeling a bit nervous during the competition. Thankfully, we rallied together as a team and eventually finished the tournament on top."
Kookaburras' Elodie O'Sullivan, who was competing in her second Phoenix Cup, was understandably disappointed at losing against Venus Stars Youth Team in the Championship Game. At the same time, the outfielder also gave the overall Phoenix Cup experience a ringing endorsement.
"We were on such a strong run and made it all the way to the final undefeated. Thus, losing against Venus Stars Youth Team in the finale was an obvious disappointment. But we gave it our all, put on a good showing for ourselves and we could not ask for anything more," said the Australian.
"There are a lot of quality sides in the Phoenix Cup and the tournament is very well organized. I am glad to be able to come back and to compete for the second time."
Hong Kong Allies infielder Sinney Cheuk was glad with the progress that the team made throughout the four-day tournament and was satisfied with the side's third-place finish.
"We met the eventual champion, second-place team and the fourth-place side during the four-day tournament. Our overall performance was there for everyone to see. We also made some very good progress on the field. I hope we can keep up with the good work and put on a good show in the first ever 2017 BFA Women's Baseball Asian Cup that to be hosted by Hong Kong in September" said the Hong Kong veteran.
Text: Graeme Chan; Images: 901 Media and Agency